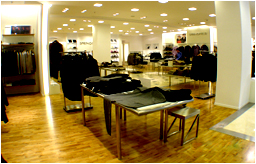 Gatto Sp. z o.o. consist of the team of designers and engineers dealing with all aspects of complex construction service.

Gatto Sp. z o.o. formally appeared on the market in 1983

Since 1989 Gatto Co. has a limited liability company status with one person management board. The company employs 38 people on the basis of employment contract and about 70 people as subcontractors.

From the very beginning we aim to provide or Polish and foreign clients with the top quality construction service and to enable them to make use of our service with max. comfort.

We specialize in flexibility and complex actions starting from initial agreements through preparing complete documentation of work, realization of the project to technical receipt (system: "ready to move into")

Feel warmly invited to cooperate with us.